Program
Sunset Stroll at Corkscrew Swamp Sanctuary
Monday, December 11, 2023
4:30pm - 7:00pm Eastern Naples, Florida
Location Details
Corkscrew Swamp Sanctuary, 375 Sanctuary Road, Naples FL 34120
375 Sanctuary Road W, Naples, 34120, FL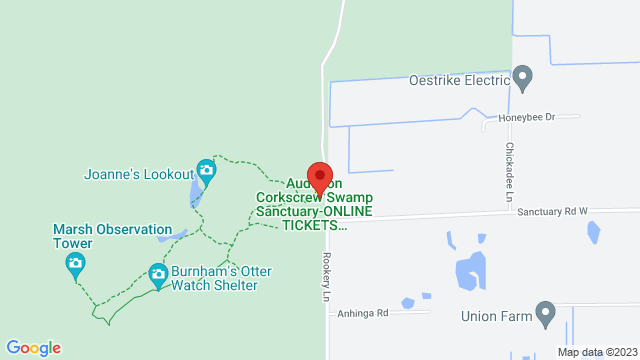 ​Corkscrew Swamp Sanctuary is an Important Bird Area, part of the Atlantic Flyway for bird migration, is the gateway site for the southwest region of the Great Florida Birding Trail, and is a Ramsar designated Wetland of International Importance.
This naturalist guided boardwalk tour leads you into the swamp as the day draws to a close. As twilight approaches many creatures are winding down their day as nocturnal creatures are beginning theirs. Watch sunset from the observation tower, then listen to the changes in sounds as the day changes to night. Search for nocturnal creatures on the way back to the visitor center, and learn about some of their adaptations that enable them to be nocturnal. For the last hour of this tour it will be fairly dark, with little or no moonlight. but that will make for better night sky viewing.
Start times vary according to the sunset time on the day of the program. When you register check for start time on the reservation date you choose.
Your naturalist will meet you in our visitor center fifteen minutes prior to the program start time. We will be walking 2 miles along our boardwalk. Sunset Strolls are about 2.5 hours in length.
*Participants should not bring white-light flashlights, as those ruin everyone's night vision. We will provide red-light flashlights for everyone that we will bring along in case we want to use them.