The effort to photograph a Giant Sphinx Moth pollinating the "Super" Ghost Orchid was the subject of a Page One story in the Naples Daily News on Thursday, July 26, 2018. The online version features a gallery of 50 photos, mostly of Mac Stone and Peter Houlihan in the Bald Cypress examining the camera focused on the "Super" Ghost Orchid. Click here to read the story by reporter Adam Friedman and photographer Andrew West.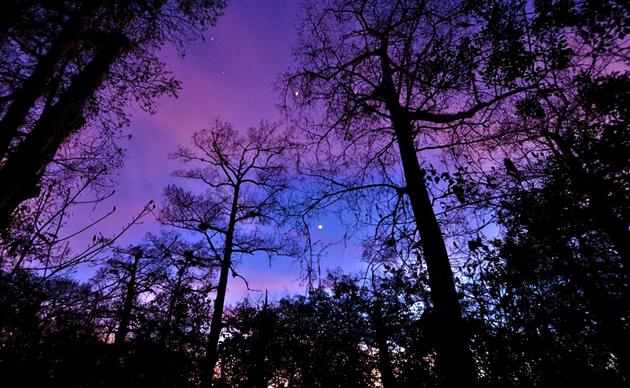 Corkscrew After Hours
Experience the world-famous Corkscrew boardwalk in the evening light and participate in educational programs, interpretive exhibits, and enjoy live music in the Blair Visitor Center.