Corkscrew's 2017-18 hydrologic year in review
Rainfall totals are in for Corkscrew's 2017-18 hydrologic year (June 2017 through May 2018). Our reserach team measured a record 100+ inches of rainfall in the Sanctuary this past year. With daily rainfall data back through November 1959, our previous record was 2009-2010 when we saw about 90 inches of rainfall.
Thanks in part to Hurricane Irma, our wet season (June-September 2017) was also record-breaking with nearly 77 inches of rainfall. Our previous wet season rainfall record was around 55 inches back in 2012. We had a typical dry season with 24 inches of rainfall, although we finished out the year with one more record: nearly 12 inches of rainfall in May 2018.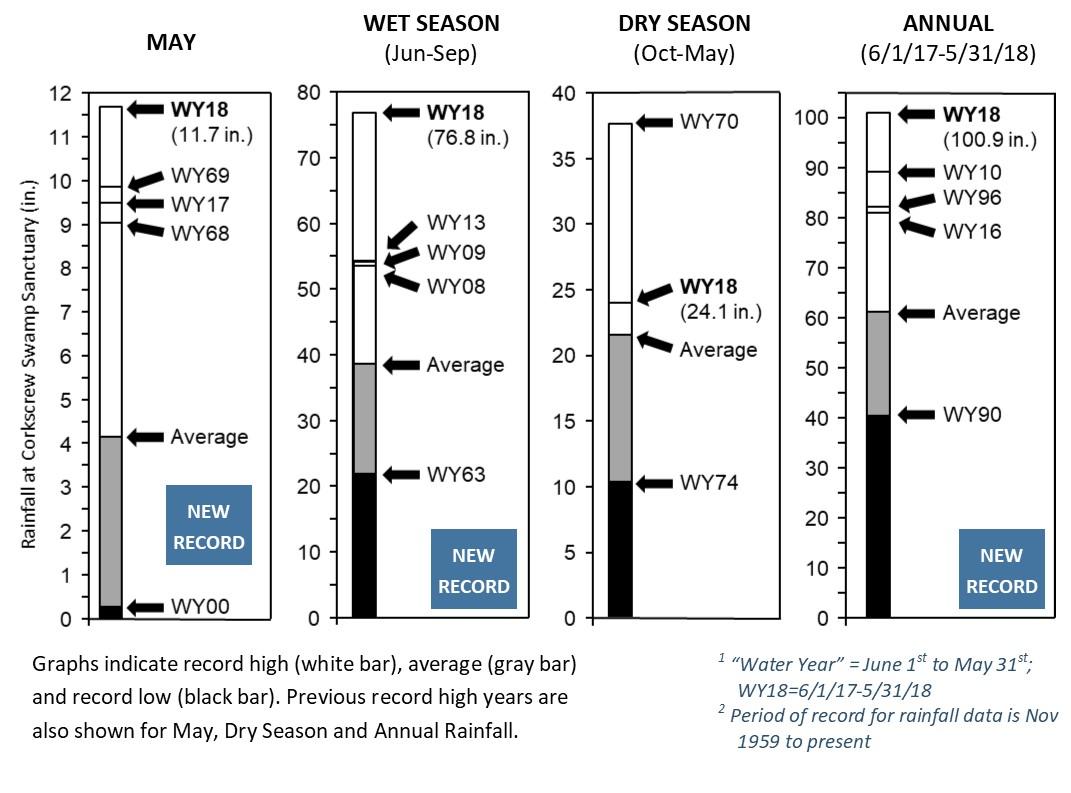 Resulting water levels were high in the wet season, hitting an all-time high of 4.10 feet at our B-Gauge just after Hurricane Irma. Our high water didn't stick around for too long though. Despite the high wet season water levels, as we've seen in recent years dry season water levels dropped faster and lower than they did prior to 2000. May rainfall brought water levels at our B-Gauge back above ground and refilled our Lettuce Lakes.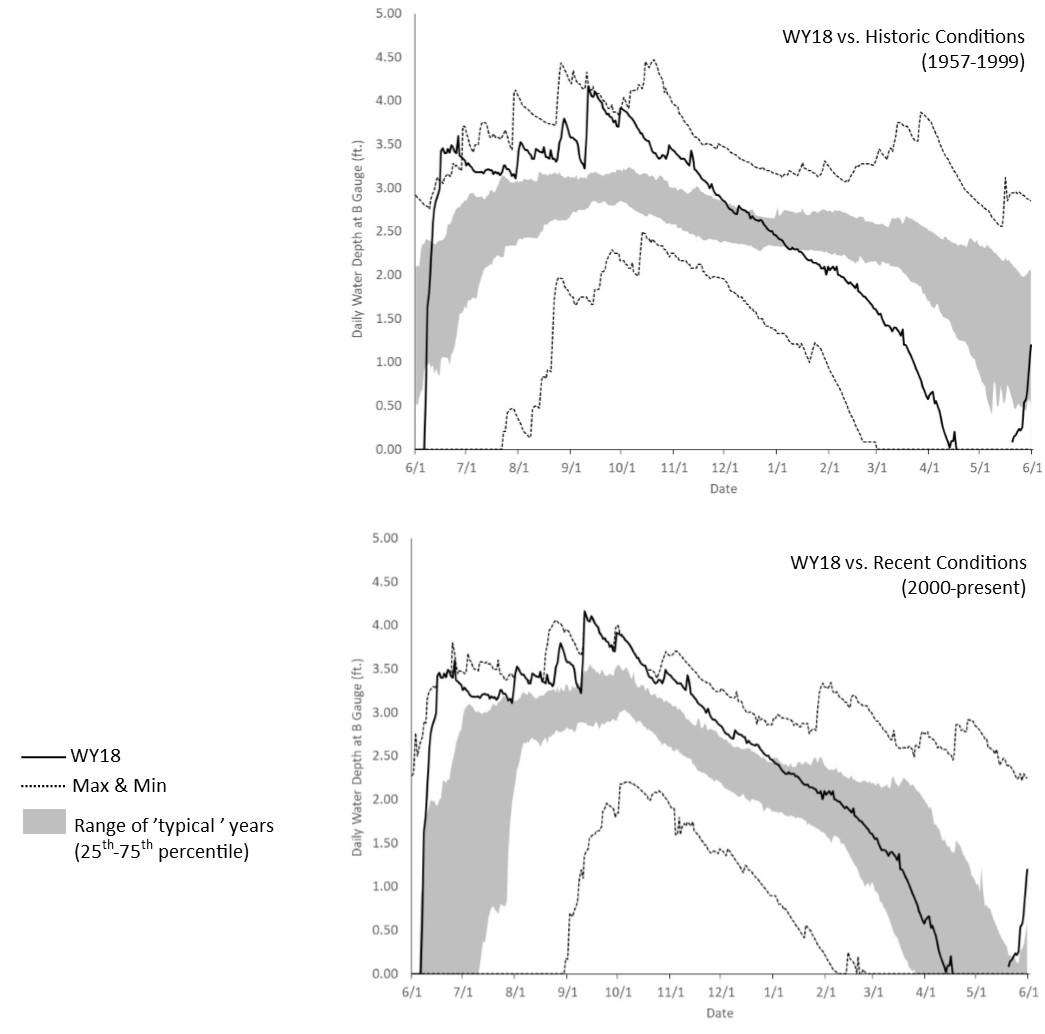 How you can help, right now