News
Swamp Water Levels: February 2017
The latest on water levels at Corkscrew Swamp Sanctuary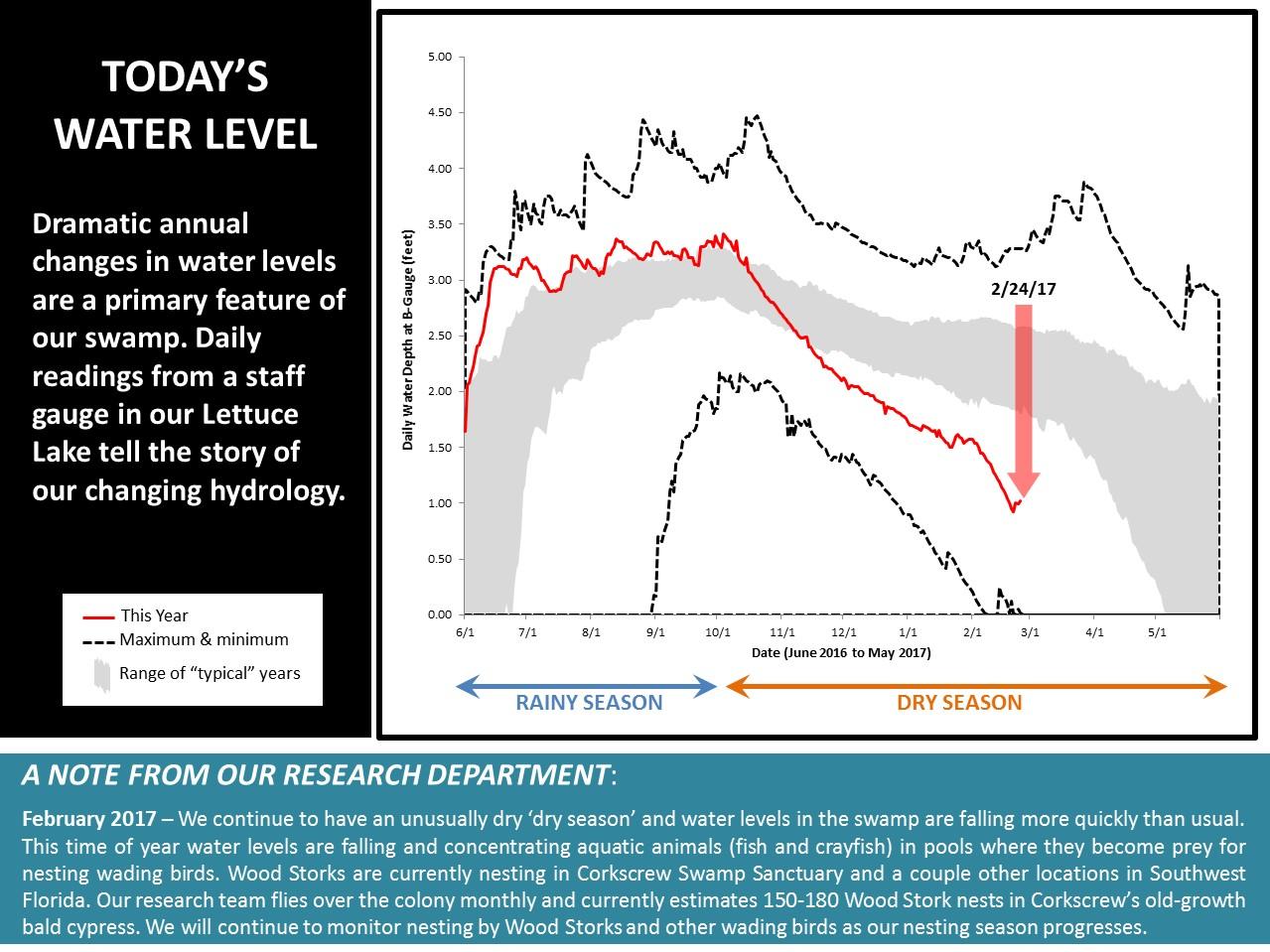 South Florida wetlands have a dynamic hydrology. Rather than the temperature-based seasons that drive ecology in most of the country, our ecology is driven by our wet (June-September) and dry season (October-May). Here at Corkscrew we had an extended wet season last year due to unusual January rainfall that raised water levels to those that we typically see in summer. Following our extended wet season, we're currently experiencing a drier-than-usual dry season and water levels in our swamp are falling very quickly.
This combination of factors is great for wading birds. Fish populations in the swamp thrived and grew during last year's extended wet season and the current dry season is concentrating all of those fish into small pools where wading birds can prey on them. Corkscrew's Lettuce Lakes are a hot spot of wading bird activity these days. Visit our Facebook page for photos and videos of some of the activity visitors and staff are seeing lately -- or come out and see it for yourself!
How you can help, right now
Become a Member
Join an extraordinary and growing community of members dedicated to supporting the conservation of natural ecosystems throughout the Western Everglades.