News
Water Level Update - July 2017
The latest on water levels at Corkscrew Swamp Sanctuary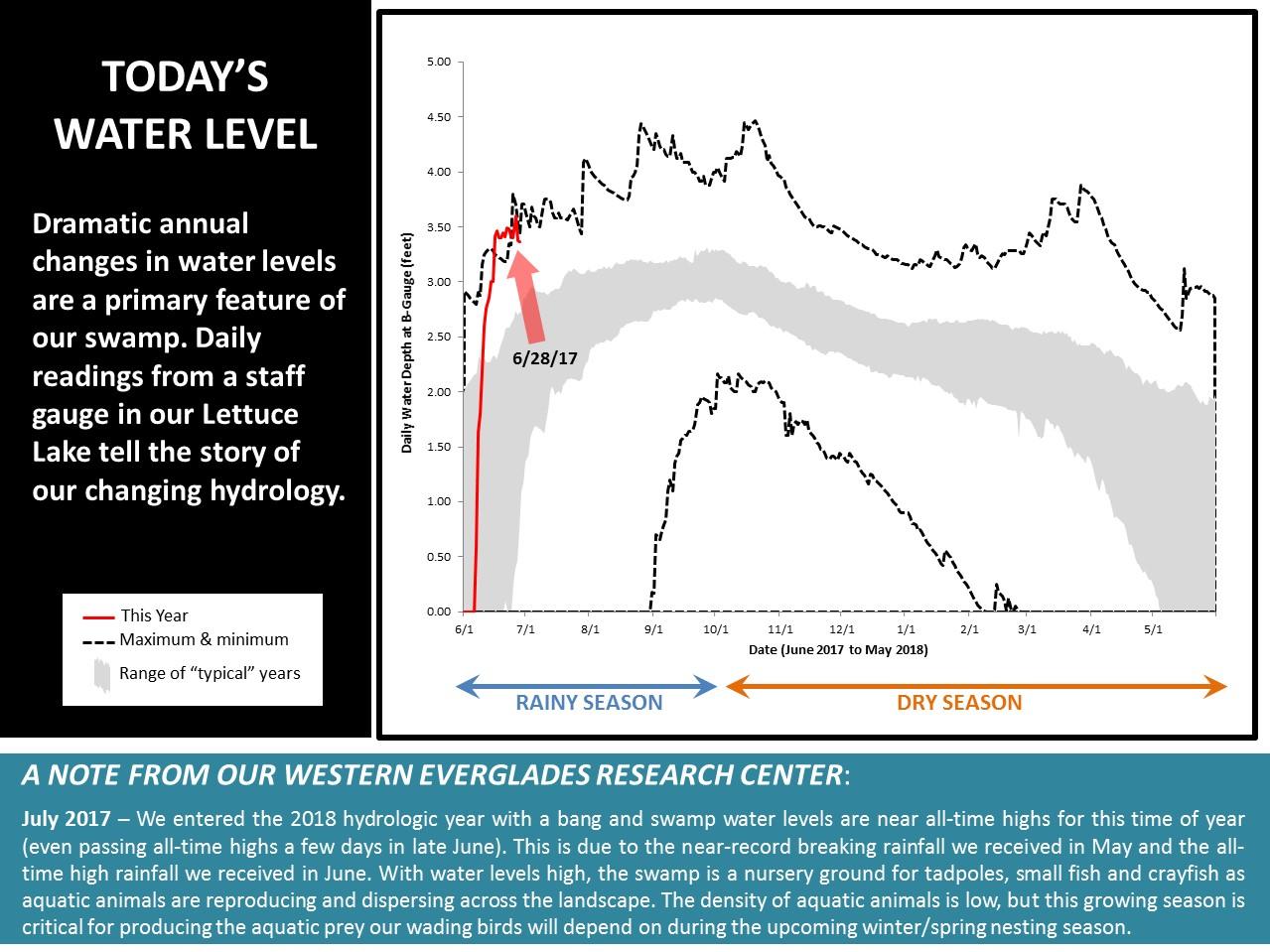 After an extremely dry 'dry season', Corkscrew received 9.49 inches of rainfall in May 2017 which was the second highest May rainfall in our 49-year rainfall record (highest was 9.85 inches in May 1969). In June, we received 33.16 inches of rainfall (as of mid-day on 6/30/17) which is an all-time record for us for June (the previous record was 23.65 inches recorded in June of 2005). This high rainfall has caused water levels in our Lettuce Lakes to rise nearly 5 feet in a short period of time (from 1.5 feet below ground in the first few days of June to nearly 3.5 feet above ground by June 20th). We continue to receive rainfall nearly every day, which seems to keep our frogs and toads quite happy!
Want to keep a closer eye on Corkscrew's weather? We recently became a WeatherUnderground reporting station and you can find our real-time weather data HERE online and on your mobile device!
How you can help, right now
Become a Member
Join an extraordinary and growing community of members dedicated to supporting the conservation of natural ecosystems throughout the Western Everglades.