Visit
Jesse & Linda Waring – BirdWalk Photography – Nature Photography as Art
Biography and Gallery Exhibit -- Meet the Artists on October 29th from 11 am to 3 pm in the Visitor Center
Jesse and Linda Waring, a.k.a. "BirdWalk Photography", are fairly new to the nature art scene. However, they have been nature photographers as long as they can remember. The artists both grew up in Florida and met in a high school photography class. Both had spent years photographing nature scenes separately until a few years ago when they reunited and got married. They are now a nature photography power team producing beautiful images of local birds, wildlife and scenery onto handcrafted wood slats and rugged slate creating unique and rustic works of art.
While the Warings share a love and appreciation for the local wildlife and the Florida landscape, they also share an "eagle eye" artistic quality that is unveiled in each of their photographs. The birds and other nature photographs are brought to life in a most unusual way due to the natural backdrops they are printed on. Most recently, their works were displayed at the Manatee Cultural Arts Alliance gallery in The Village of the Arts, Bradenton, Florida. Their art was also represented in local art shows in Dunedin, Sarasota, Lido Beach, and St Petersburg throughout this past year, and you may have seen some pieces in the Nature Store here at the Blair Audubon Visitor Center.
This is a show that we hope will make you feel like you need to get out into the Florida landscape to see these beautiful creatures for yourselves. Each piece feels alive and is an awakening to the beauty of the wildlife all around us.
To learn more about the artists and browse their photo galleries, please visit their website at http://www.birdwalkphotography.com/. You can also find their schedule of art shows for the upcoming season.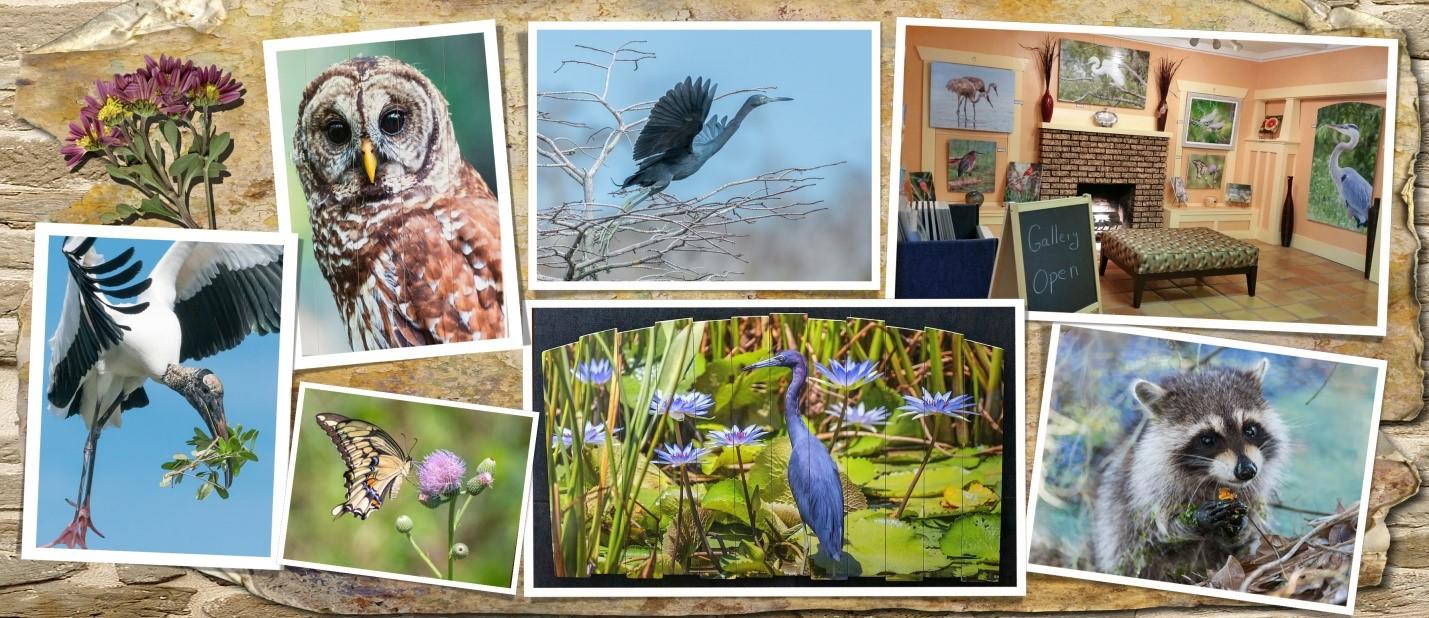 How you can help, right now
Become a Member
Join an extraordinary and growing community of members dedicated to supporting the conservation of natural ecosystems throughout the Western Everglades.