Early Bird Walk - Canceled
A guided boardwalk tour in Corkscrew's ancient bald cypress forest, the world's largest remaining old growth bald cypress forest.
Tuesday, September 15, 2020
8:00am - 11:00am
Location Details
375 Sanctuary Road
375 Sanctuary Road, Naples, 34120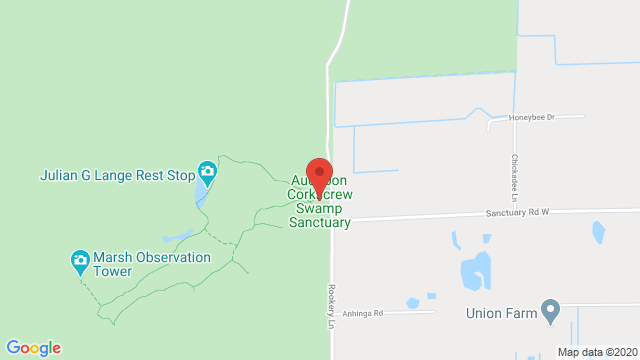 In order to protect the health and well-being of our staff, volunteers and visitors and to help stop the spread of COVID-19, we are closing the Blair Audubon Center and boardwalk, trails, and outdoor areas until further notice. We will continue to monitor the situation with direction from the State of Florida.
Corkscrew Swamp Sanctuary is an Important Bird Area, part of the Atlantic Flyway for bird migration, is one of the gateway sites for the Great Florida Birding Trail, and is a Ramsar designated Wetland of International Importance. Experience the sights and sounds of the awakening swamp with one of our naturalists guiding you to look for birds. Learn about the birds' life habits and the importance to these birds of the native upland and freshwater wetland plants and habitats that occur at Corkscrew Swamp Sanctuary. Plus, learn what you can do in your own yard to improve habitat for birds.
Cost: $25 per person (includes Corkscrew Swamp Sanctuary boardwalk admission) for non-Corkscrew members
$20 per person (includes Corkscrew Swamp Sanctuary boardwalk admission) for National Audubon members.
$10 per person for Friends of Corkscrew members. Click for information on joining Friends of Corkscrew.
Limit: 10 participants
For more information, email corkscrewtours@audubon.org or Call (239) 348-9151.
​Participants must be 16 years or older.
Registration & Payment:
Register via Eventbrite.​ Select the desired date.
All payments are final. No refunds or changes allowed.
Check-in for your tour at our admissions desk. After check-in, please meet your guide inside the Blair Audubon Center, but behind the admissions desk approximately 10 minutes before the tour begins.